OPEN DAILY
Sunday – Thursday: 2.30pm – 11:00pm
Friday & Saturday: 2.30pm – midnight
…except when the whole boat is hired out.
Please note that most of our events take place on the lower deck, leaving the upper and outside decks accessible to the public.
Battersea Barge
Monday, October 24th, 2016 at 10:53am
Sunday Sessions No.1
Nikki Davis Jones and Rebecca McKinnis bring you an eclectic mix of music featuring new material and covers. Accompanied by a banging band. A night to sit back and bob on the water and enjoy the vibes. Featuring the awesome George Maguire and other special guests.
Wednesday, October 26th, 2016 at 7:09am
Songs in the Key of Nate @NateMorrison012 1st solo #cabaret 9pm Sun Nov 6 @BatterseaBarge Buy tkts https://t.co/KxG85F5ZdS in aid of @CR_UK https://t.co/XCptBkDDqp
Monday, October 24th, 2016 at 10:04am
RT @UCCMusical: Coming soon in London on board @BatterseaBarge will be our Jazz and Musical Theatre solo cabaret. Tickets https://t.co/f4ZS…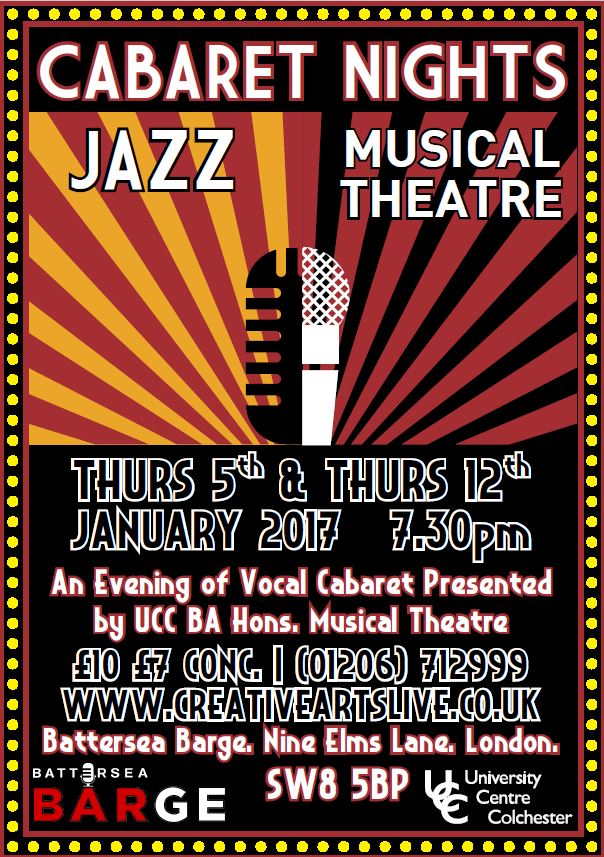 Monday, October 24th, 2016 at 8:00am
Sunday Sessions No. 1 @BatterseaBarge Sun Nov 27 @NikkiDavisJones & Rebecca McKinnis + special guests Info/tkts https://t.co/gm9e0SYY2b https://t.co/CgQv6y93Pk