OPEN DAILY
Sunday – Thursday: 2.30pm – 11:30pm
Friday & Saturday: 2.30pm – 12:30am
…except when the whole boat is hired out.
Please note that most of our events take place on the lower deck, leaving the upper and outside decks accessible to the public.
Battersea Barge shared Spilt Milk: Sketch Comedy's video.
Wednesday, May 17th, 2017 at 11:40am
Spilt Milk: Sketch Comedy
What a fantastic time we've had performing in such an incredible place over the past couple of weeks as part of the Wandsworth Fringe! A HUGE thank you to everyone who came and supported us as well as a massive thanks to all the wonderful people at the Battersea Barge! A special shout-out to our wonderwoman, Aimee!
#WAF2017
#batterseabarge
BRIGHTON, WE'RE COMING FOR YA!
Friday, May 26th, 2017 at 9:13am
It's getting hot in here, phew. Time for a chilled drink by the #Thames on the @BatterseaBarge ...see you on board 🍺🍹🍷🍻 https://t.co/soWk4IW4ga

Wednesday, May 24th, 2017 at 6:13pm
RT @YooLuKeLe: Summer has officially started?? So is my hayfever.. for me, the best cure is @ukewednesdays @TamesisDock https://t.co/1Bv4zn…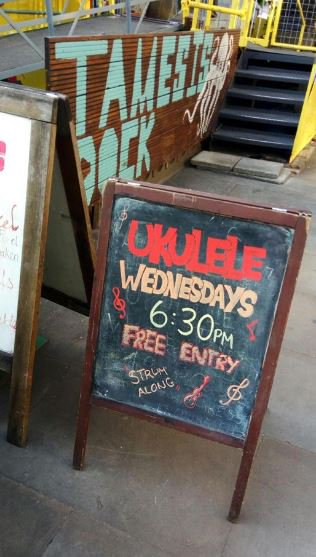 Monday, May 22nd, 2017 at 9:59am
London-based NZ alt-rock artist @iamjohnnybrock releases debut record LABRADOR @BatterseaBarge Wed May 31 FREE ENTRY https://t.co/QBISznQPwh https://t.co/YC0fRvUqE6